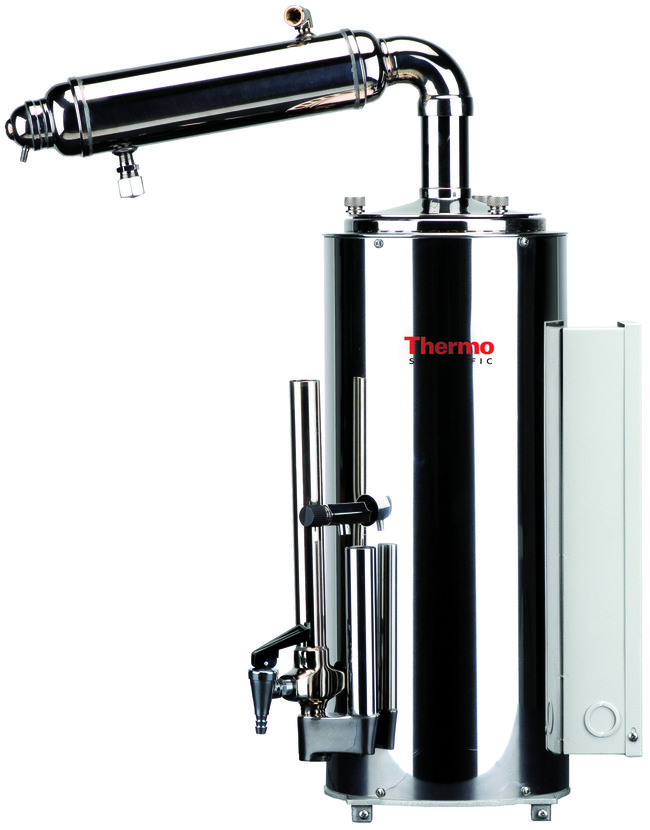 A1015-B-61
Barnstead Still Electric 5G 1PH 240V
Barnstead Brand Product.



Retail Price : $15,019.00
Our Low Price : $12,315.58


---
Remove inorganic solids, organics, bacteria and pyrogens from your water through the distillation process using Thermo Scientific™ Barnstead™ Classic Stills. Choose from bench or floor mounted models. Available in five capacities to meet your production needs, stills are constructed of copper and bronze with a pure tin coating. The inert nature of tin prevents leaching of contaminants into water. Portable stills allow for quick set-up, while floor model electric stills improve safety with over-temperature protection. Steam stills feature optional automatic controls for unattended operation.
Double-walled boiler and preheating of feed water conserves electricity.
Vented condenser allows for stripping of gaseous impurities.
Unique de-concentrator removes scale forming impurities from the boiler.
Unique Q-Baffle ensures high-quality pyrogen-free water by stripping contaminant laden water droplets from steam.
Still includes space-saving horizontal condenser.
Metal construction withstands years of use.
Inert pure tin pathways assure product water quality.
---
Related Categories
See All :