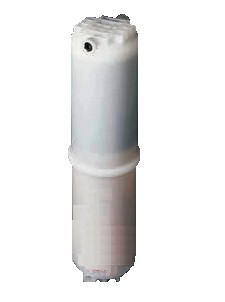 FP10F1
FP-PACK EX Plus Kit QTUMMPKEX
Replacement Filter. Comparable to Millipores QTUMMPKEX And QTUMMPEEX Quantum EX Pack with our FF0501 0.22 micron filter included 30 day - Money Back Guarantee
Retail Price : $661.00
Our Low Price : $429.65


---
APS ULTRA brand Designed as a replacement for Millipores QTUM000EX Quantum EX Pack

This high quality filter will purify water to 18.2 megohm Type 1 water when used in a Millipore Milli-Q Academic, Graident, Biocel, Synthesis and Element water systems .

Materials Of Construction

Heat Fused Polypropylene, EPDM, Specially prepared organic scanvenger and Ion exhcange resins.

Also includes our APS ULTRA brand 0.22 micron filter.
---
Related Categories
See All :